Caring for Dental Implants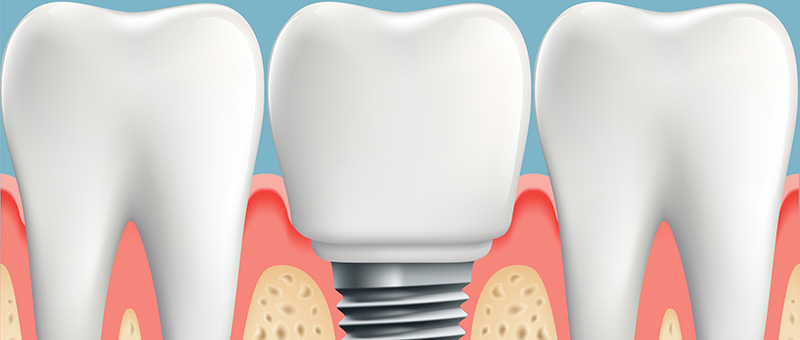 Dental implants are just one option of many for those considering a host of tooth-replacement options. Bridges, dentures, and other temporary tooth-replacement options will require a host of special treatments. These treatments may include but are not limited to special flossing techniques, special brushing techniques, and using specialty tools. Any of these special tools could cost a great deal of money, especially if you are not adequately trained in how to properly care for them. Dental implants do not require you to use any special tools or techniques when brushing or flossing at home. Dental implants are a safe, easy, and effective tooth-replacement option to those who are able to take advantage of it.

It is important to take advantage of the dental implants that are available to you. These implants will give you the opportunity to continue eating as you normally would, brush and floss like you normally should, and live your life to its fullest like you deserve. 

Dental implants act much like the teeth the grow naturally inside of the body. These teeth are connected to the jawbone, unlike other dental contraptions and devices. The dental implant is not connected to other teeth like other tooth-replacement options. These titanium teeth are connected to the jawbone in the same way that the root of a tooth would be connected to the jawbone. This is a great thing because it means that when it comes to eating you can eat what you would normally eat. Having teeth that are independent and connected to the jawbone also means that you should brush and floss these teeth as if they were your own natural teeth. Still, it is very important that you avoid eating harder foods than you normally would. Dental implants do have their limits and it is wise not to push them past what you are advised to by a trained and licensed dentist.

When visiting the dentist, as you should do twice a year, you should let your dentist know that you have dental implants. This may help them to better assess your treatment. In cleanings and specialty treatments, your dentist should know about implants so that they may use the proper tools in your session. Your dentist will also be looking for signs of gum disease and other dental circumstances that may otherwise cause your dental implants to fail. Always be up-front and honest with the dentist.