Choosing Between Dentures and Dental Implants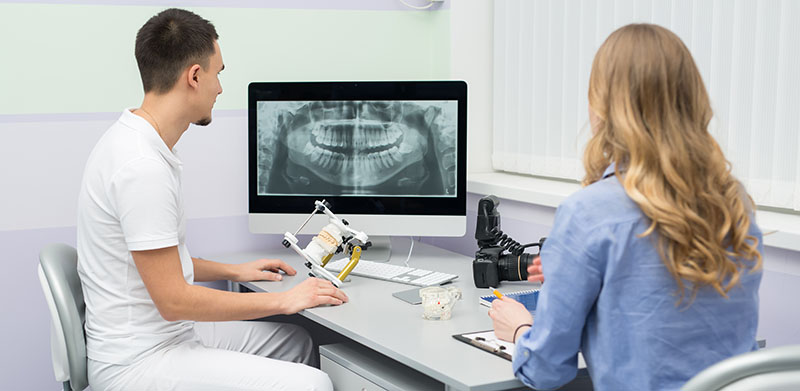 There's two different options that you can choose from when you are looking to replace a missing tooth. You have dental implants – today's solutions – and dentures – yesterday's solution. See how the two compare, and why the future is always better than the past.

Looking Back at Dentures

Dentures were the number one solution for missing teeth, and here's why. Back then, the only thing people really were looking for was an appealing solution to make eating easier for them. Nowadays, dentures are highly known for their problems more than its intended use.

They don't allow you to eat properly, they often slip out whenever you are eating or speaking, and feel like a blocky mouth guard in your mouth. The worst part is, dentures were only designed to help digest food, not for any other health reasons. As such, dentures does not stop jawbone deterioration, but rather causes gum and mouth inflammation, leading to mucositis and periodontitis.

Going Over Dental Implants

Dentures aren't the best solution, but that doesn't mean you have to settle for them. With better and more developed research, dental implants have risen as the number one solution for missing teeth. Here's why.

Dental implants look and feel like natural teeth. Since they are bonded to the jawbone, dental implants are fixed and a permanent solution. They make eating and speaking easier, as dental implants feel all too natural for them to impede these activities. Dental implants improve self-esteem, as they give you back the confidence you may have lost with your tooth. Implants are also very durable, meaning they can last a lifetime.

Why Choose Dental Implants?

Along with the reasons above, there are more reasons as to why you should get a dental implant over dentures. Dental implants are initially more costly than dentures, but with replacement and resizing fees, denture costs may well exceed the cost of dental implants. Also, dental implants have a success rate over 98% making them the most successful solution for replacing missing teeth to date.

If you are looking at getting a dental implant, contact us here at One Stop Implants & Dental! We want to help you find affordable, high quality dental implants in the city of Van Nuys and Norwalk and what better way is there than to take advantage of us! Our implants start at $1250 per implant, give us a call today to schedule your FREE Consultation.
Trackback from your site.