No Pain No Gain in Dental Implants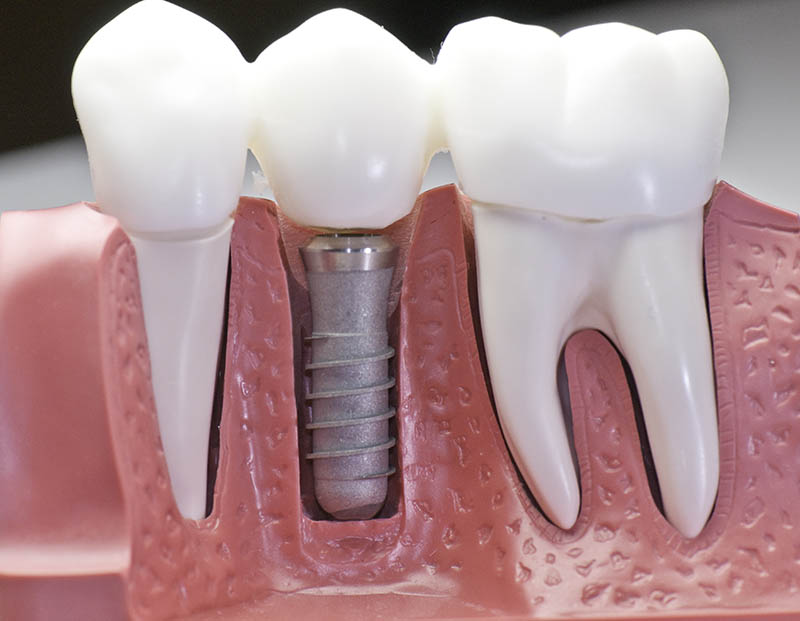 Dental implants require a titanium screw that is placed in the area of the mouth where the tooth will be replaced by the implant. The placement of this screw into the bone is done by an experienced dental implant professional. Some general dentists do this or an oral surgeon may perform it. It is not painful. The only pain felt is the prick of a needle that injects the numbing medication necessary to make the procedure comfortable. Some dentists may use general sedation, if necessary, but that is generally not required.

The procedure requires some drilling into the bone and the placement of the screw into the jaw bone. The patient will feel a little tugging and pulling but not any actual pain. If pain is indeed felt and uncomfortable, the patient can alert the dentist and more novocaine can be used. It is essential that the bones of the jaw are strong, healthy and not in disrepair for the implant to be successful. The initial visit will take about an hour. This is the worst part, if you will, of the procedure, because it is the longest single visit required. 

Ibuprofen or Tylenol should be enough to make pain management tolerable for the day or so following the initial procedure. This part of the procedure requires complete healing for the next phase of the implant and can be as much as 2-3 months following. The area must be kept clean as it is essential to prevent infection. Clean gauze may be given if bleeding persists. Liquid and soft foods avoiding the implant side of the mouth will be advised.

Once this part of the procedure is healed, a dentist will fit the patient with a temporary crown that will be made to match the color of the original teeth. Once the permanent crown is received from the dental laboratory, the patient will come in for a fitting where adjustments can be made. This permanent crown will actually screw into the implant secured in the gum on the initial visit. By this time, it should be well secured and healed completely. Once all these fittings are customized, the crown is permanently attached to the implant and the procedure is complete.

The dentist may want to recheck in six months and a year's time to ensure everything is still looking pink and healthy and working well for the patient.