Patience Makes Dental Implants Worth the Time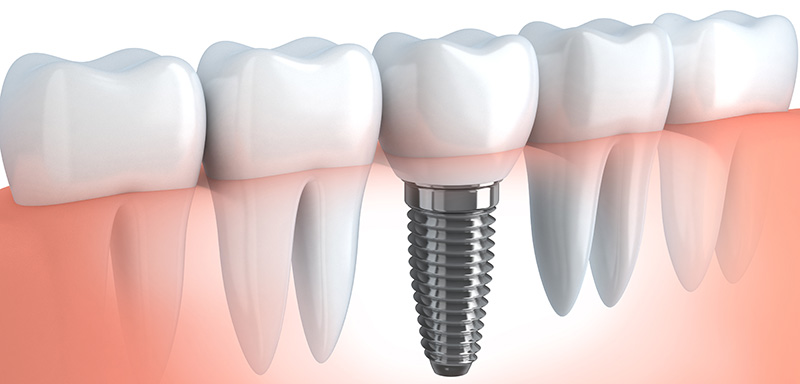 You could be getting a dental implant for a lot of different reasons. Perhaps you lost a tooth in an accident. Maybe it fell out and are lucky to get dental implants months before a relative's wedding. Whatever your reason is, choosing to get a dental implant is the right choice for you and your future.

The Dental Implant Procedure

Getting a dental implant seems rather easy, but it requires time and patience. Dr. Cohen here at One Stop Implants & Dental knows the inner and outer work of dental implants, which is what you want from a dentist doing surgery. Through a FREE consultation, Dr. Cohen and his team will tell you what preemptive measures you need to take in order to have dental implant surgery. This includes being a non-smoker, removing any root still in your mouth where your implant needs to be, and any bone grafting that needs to be completed so your implant can be placed successfully.

After that, getting an implant is just an hour appointment away. The implant is threaded into your jawbone for secure placement, then embedded inside your gum.

The procedure may seem to be over at this time, but it's only one of the first steps to having a successful dental implant. There is a waiting period of an estimated 6 months that gives your body time to let the implant fully integrate with your jawbone so it won't fall out or cause any issues. When the time period is over and Dr. Cohen deems the implant has successfully integrated with your jawbone, then he will place an abutment and cap the implant with a crown.

Why are Dental Implants More Beneficial?

Getting a dental implant does take a while, so what justifies it to be the best option for missing teeth? The answer lies in your patience and how much you are willing to sacrifice long term.

There are other alternatives to dental implants, such as dentures and bridges. However, in recent years, dentures and bridges have fallen off in usefulness and appearances. Dentures require you to apply adhesive on a daily basis to make sure they don't fall out while you eat or talk. Just imagining your dentures falling out in front of anyone can be embarrassing. Bridges and dentures need to be reacquired every few years due to the shrinking and expanding of your jawbone. The prices of replacement can exceed the amount of money you put it for dental implants. What's even better about dental implants in this situation is that you don't need to ever replace your implant, with proper maintenance they can last a lifetime!

One Stop Implants & Dental is the Choice to Make

The dental implant procedure is a long one, but it's worth your time. We want to be the ones to help you with any questions you may have about dental implants, and guide you into making good choices for your dental implant. For more information or if you want to contact and schedule a consultation, fill out our online form! One Stop Implants & Dental is proud to be located in Van Nuys and Norwalk.
Trackback from your site.