Periodontics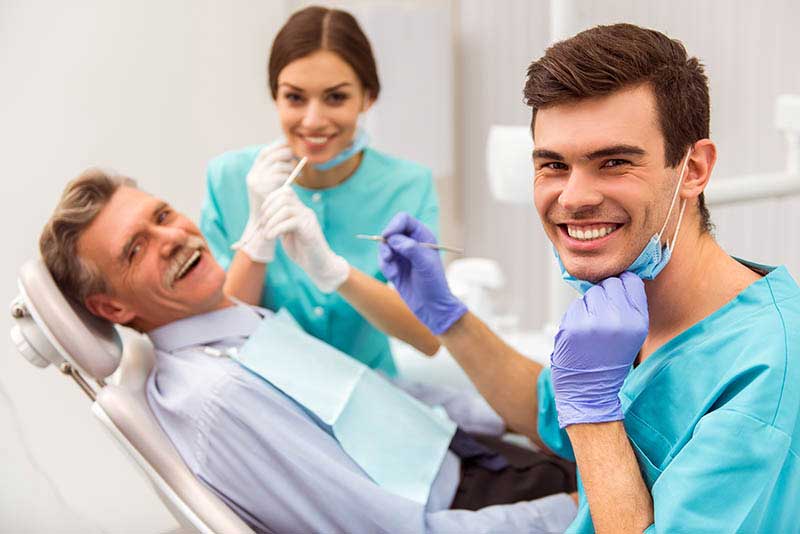 A periodontist specializes in preventing and treating gum disease. The periodontist will examine and determine a course of actions for achieving and maintaining gum health. When there is gum disease, the periodontist will diagnosis aspects disease and then develop a plan of treatment. The diagnosis of gum disease includes determining gum line recession. This is the assessment of how far the gum has receded and bone is exposed. Periodontists are specially trained in placement and repair of dental implants.
For maintaining gum health, the periodontist will take a course of preventative care and cleaning of plaque off the teeth. This includes using instruments such as a probe to measure the depth of gum pockets. The pockets are swollen areas of the gum where there may be inflection. In cases where there is gum disease, the primary treatment is scaling and root planing which involves cleaning and removing damaged tissues from sore and infected gum areas. The periodontist does this by scraping and scaling the teeth, and in severe cases the periodontist will use surgical procedures, and remove the inflected areas of the gum.
It is important to maintain gum health. Everyone should have regular cleaning appointments with their dentist. When the dentist identifies gum disease, then the patient should visit a periodontist.