Following Your Implant Procedure – What's Next?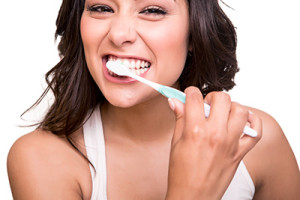 Dental implant surgery is very special because it allows you to have brand new teeth in your mouth. However, if you do not consider the health of your teeth afterward, your implants may fail on you. Here at One Stop Implants, we dedicate a plan that will help you feel good, and it will help you care for your implants once they are placed.

After placement, your gums surround the implants will swell, and they need to be cared for. You need to make sure you stick to a liquid diet, and that you are careful when you are brushing and flossing. They will be tender for a while, and it is better that you take it slow so that you do not hurt yourself. You need to be sure that you are careful until you are cleared to eat and drink normally.

There is little bleeding of your gums during your recovery. You do not want to let your gums keep bleeding, or it will cause infection and may lead to implant failure. You should be sure that you have your dentist's number so you can call in if you think you are bleeding too much, and that you use gauze packs to stanch any oral bleeding. Usually the swelling will go down with the bleeding if you are using these tools. 

You can ask for pain medication if you need it, but be sure that you are working with someone who understands that you might need pain medication. The dentist can prescribe you something that will help you, and they might want to put you on antibiotics because they know that you will be prone to infection. Just do what your dentist tells you so that there is no confusion about your treatment, and make sure that you are talking to your dentist when you feel pain or have problems with infection. Your dentist needs to make sure that they can correct the problem, and you need to communicate with them effectively.

The best part of this is that you will have brand new teeth. You will have a perfect smile, and it will last forever. You just need to make sure that you get your dentist to help you manage the aftermath of the surgery.

Not sure if dental implants are right for you? Please be sure to schedule an appointment today!