Oral Surgery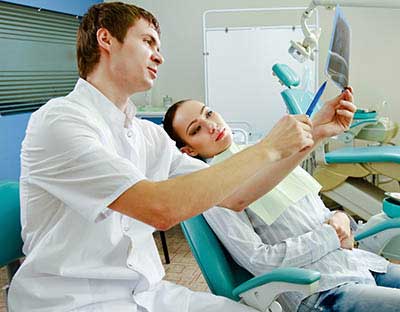 At One Stop Implants and Dental we do most of our Oral Surgical procedure in house. With our state of the arts CT scan machines we are able to accurately assess the condition of the teeth needing extraction or other surgical procedures and if need be we will refer the case to one of our Oral Surgeons for proper assessment or treatment.

There are different kids of oral surgery that a person might need to get. Wisdom teeth extraction is a highly common form of oral surgery alogn with the need for oral surgery to relieve issues brought on by sleep apnea obstruction, facial pain or infections. Others need it to fix maxillofacial harm triggered by major trauma. Some need it to manage severe troubles that pertain to the face, teeth, lips, palate or jaw. 

Oral surgeons refer to knowledgeable dentists who are equipped with more specialized backgrounds and training. They have strong understandings of anesthesiology, mouth disease surgical management and mouth disease diagnosis, for example. They also deeply understand diseases and problems associated with the gums, teeth and jaws. Oral surgeons are commonly referred to by the name of oral and maxillofacial surgeon as well. 

Standard and impacted tooth extraction procedures both exist. Oral surgeons use anesthesia and specialized devices to remove teeth. They extract teeth by pushing them side to side inside of their sockets, ultimately forcing them to break away from their ligaments. When surgeons removed impacted teeth, they frequently sedate their patients and employ anesthesia. They establish gum tissue flaps to get to bone tissue. They then section the impacted teeth and pull them out. They pull them out via openings created inside of the bones that conceal the problematic teeth.

Third molars are commonly know as wisdom teeth, too. These teeth aren't as commonly used as others and they can cause discomfort if the jaw isn't large enough to manage them. Because of that, they often push teeth out of their proper alignment. They can hurt peoples' bites as well. Wisdom teeth are also sometimes capable of surrounding other teeth roots. This can also harm their normal alignment. It can also eventually bring on harm to peoples' bites.

Some people have jaws that cannot properly hold standard wisdom teeth due to their small sizes. This can lead to unpleasant effects such as jaw swelling and discomfort. It can also make people significantly more vulnerable to periodontal disease, also called gum disease. Wisdom teeth extraction surgery is usually necessary in these situations. Wisdom teeth that have completely erupted via gums typically call for basic tooth extraction procedures. When the teeth haven't yet erupted via the gums, impacted tooth removal surgeries generally are employed.