Get Your Smile Back with Dental Implants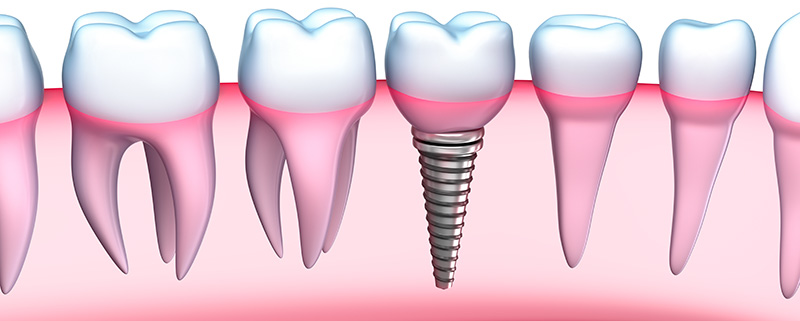 If a person's teeth are gone it will not only affect they way they look, but it can also have serious effects on their bodies as well. Besides being unsightly missing teeth can be damaging to your overall well-being. Through the introduction of dental implants missing teeth does not have to affect a person anymore saving money, and your smile. Problems like chewing difficulty or even losing more teeth can be avoided with this one easy procedure. 

What Dental Implants Are

Dental implants are individual artificial teeth that are made to look like your natural teeth. The system is made to be so much like regular teeth that it has titanium implanted into the gums to hold the tooth into place. Because they are well rooted into the gums they leave a natural look and only you will ever know you had implants put in. They are incredibly low maintenance as well since they do not require you to ever take them out of your mouth. They are made and designed so that they do not irritate your gums as well. 

A Lifetime Investment

These artificial teeth last a long time and will be there for many years. There are millions of people that are currently using implants all across the world. Unlike other forms of tooth replacement, the need for a replacement of the dental implants is extremely low. Many will never need them replaced making it a very wise financial decision. While these can last for the life of your mouth, many other dental replacements would need to be replaced between 7-15 years after they are fitted and often it can even be needed within the first 5 years of having them made. This can become very costly to replace throughout a person's lifetime. 

Let One Stop Implants Help Out

If you are missing one or more teeth and would like to have your smile back and think dental implant may be for you, be sure to call us at One Stop Implants & Dental. We have affordable pricing and superior service offering high-quality dental service and care for everyone. You can schedule an appointment with us by calling 1-800-862-2249 or through our contact form. We are here to help you out, nothing else.