Orthodontics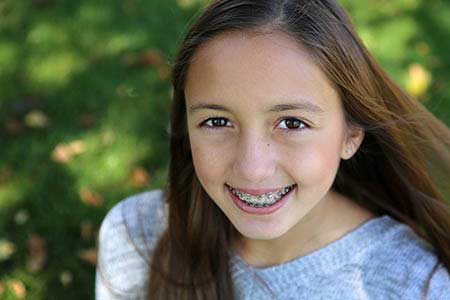 Orthodontics is one component of an overall dental plan. Although some individuals do not need this specialty, those who have crooked, protruding or misaligned teeth, improper bite, grinding or clenching and a variety of other problems may be candidates for orthodontic procedures. Good orthodontic care can help teeth last an entire lifetime.
Orthodontics are not only for children and teenagers. Adults can also benefit from the same corrections thanks to recent improvements in the field. Good orthodontic care can affect overall body health. Conditions that could be affected or reduced by orthodontic care include diabetes and heart disease
Orthodontists have many different appliances and procedures that they can call upon to treat problems with teeth and bite. After analyzing your mouth and jaws, your orthodontist will recommend a treatment plan to correct apparent problems. Treatment can include traditional braces, composed of brackets and wires or aligners, made of clear plastic and custom molded to fit your mouth. Permanent or temporary retainers are often recommended after braces have been removed to help stabilize the correction. Less common are various types of head gear that help correct bite problems.

Do You Need Braces?

Some people are genetically born with straight teeth and with the help of modern orthodontics, the people who aren't born with a perfect smile can have one.

At One Stop Implants, your teeth are very important to us. Our top notch orthodontics treatments can help you achieve that beautiful smile that you've always dreamed of. Depending on your situation we have various treatments that are offered including Invisalign.