Tooth Wear & The Importance of Dental Checkups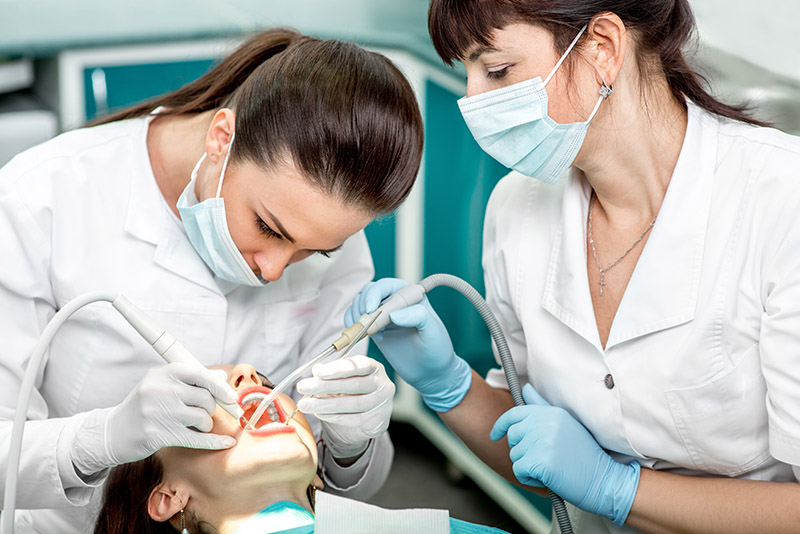 Tooth care and the prevention of tooth decay is a touchy subject for many people, with horror stories about under-qualified dentists causing more harm to smiles than good. Visits to the dentist can also be very costly, especially to individuals who do not have adequate insurance coverage allowing them to make regular visits possible. In these cases we see people taking their dental care into their own hands, and this can lead to unfortunate results.

It is not uncommon, for instance, to see people deciding to use a variety of different instruments to try and clear away food particles from their teeth. People have used anything from simple earrings to business cards to, surprisingly, screwdrivers, to remove unwanted invasive particles from their teeth. Use of such devices can increase the devastation of tooth wear, which can deter the overall health of your teeth in general. 

Tooth wear such as cracking or chipping can impact tooth health and cause negative effects on hygiene. Other wear that can develop is surface damage, which can flatten teeth, forcing them to take on a pitted, shiny appearance. The coloring of teeth can quickly dissipate from bright white to disheartened yellow as enamel fades away.

It is important, therefore, to make frequent visits to a dentist in order for them to not only clean your teeth and run routine maintenance on them but to give you the information you need to take care of your teeth yourself. Dentists are trained professionals and are able to provide useful information on not only how to take care of your teeth but can offer live demonstrations on how to effectively brush and use dental floss. 

Individuals may not realize that by administering tooth care themselves they are endangering their oral hygiene and can cause unwanted future complications. Regular visits to dentist will provide personal training on what instruments to avoid, what not to put inside of your mouth and how trying to perform dental work on yourself can do much more harm than good. Avoidance of trying to do dental work yourself means that you can also avoid other problematic issues such as the onset of sensitive teeth from tooth wear or heightened levels of tooth sensitivity.

We need to remember that in order to make sure that our next smile is bright and healthy that we need to make regular appointments to see trained professional dentists.